Modern Cardlock Fuel Systems
Consolidate your cardlock fuel systems into one easy to use, modern, and durable payment point. Moreover, you'll be able to take credit card payments and expand your revenue streams.
EMV Certified Cardlock Fuel System
Get the modern service station you want with OPTIS Cardlock. A stylish and effective cardlock fuel system solution for fleet and commercial accounts.
Modern Payments for Cardlock Fuel
Advanced and intuitive corporate account management tools.
Scale your operation with unlimited commercial accounts. Operate your site remotely and make it unattended with iPOS integration. On-screen question prompts on the teller combined with automatic transaction posting to iPOS improves invoicing and account management.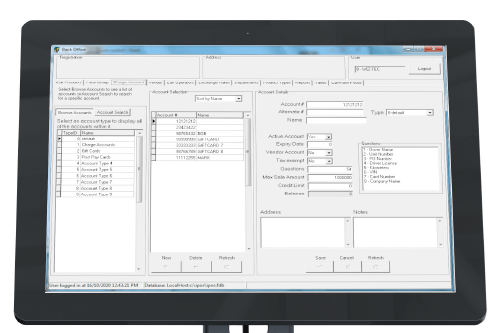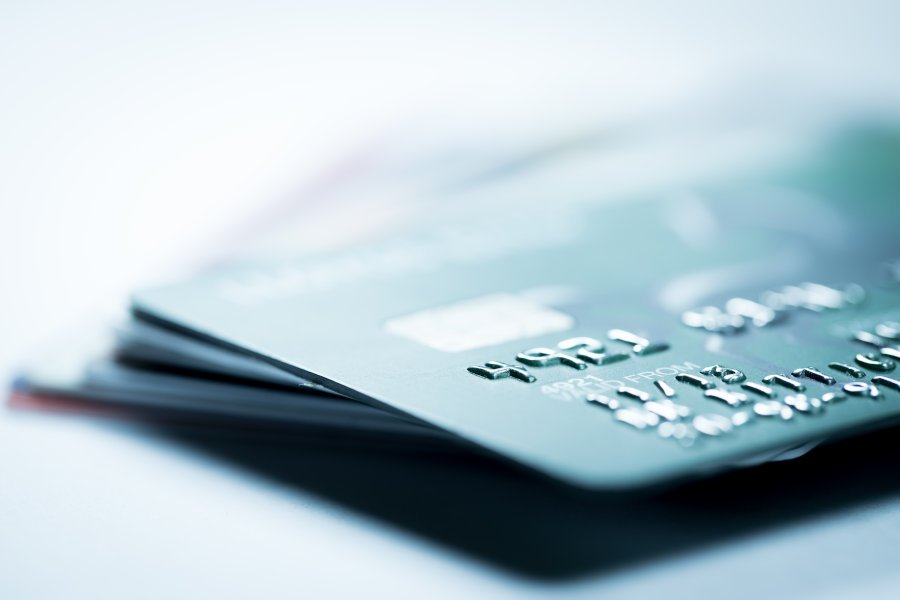 Secure, reliable, and EMV certified cardlock fuel systems.
Stand out from your competition. OPTIS CardLock is the only EMV certified cardlock teller in Canada. It accepts all major credit cards and digital wallet payments through tap or card insert. Our hardware is EMV certified, PCI compliant, and backed by Moneris to provide secure and reliable transactions for your customers.
Durable. Stylish. Convenient. Cardlock fuel systems designed for Canada.
The compact stainless steel design, durable weather-resistant materials, and a built in heater help your cardlock withstand Canadian winters. Easy touchscreen inputs make it simple for your customer to use.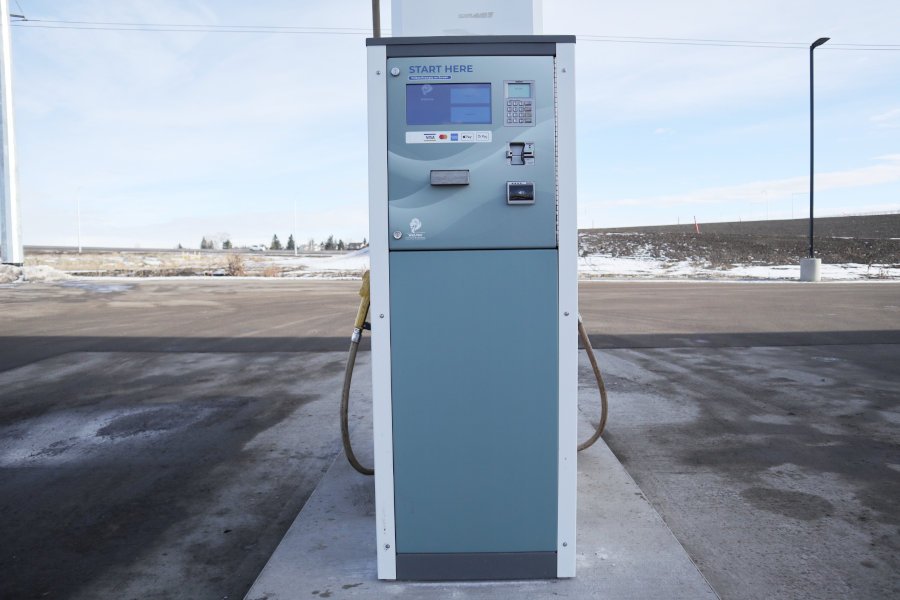 Looking to upgrade your legacy pumps?
Ask about the rest of our gas retail payment technologies today.

See OPTIS Cardlock in Action
Take a look at how OPTIS Cardlock can work in your operation with our on-site product demo. Our cardlock teller can control up to 8 pumps at once and take fleet cards, credit cards, and in-house charge accounts through chip insert or tap.